There are a lot of players that are able to do dungeons legitly like niggy at 390.

Then there are those that are questionable to the point their power lvls are too low, or that they don't even own a spirit mage r druid.

As I understand these dungeons are extremely difficult as mob tend to have random kills as well. At start of dungeon 4 heroes are already at 1000+ and towers are minijmum 6 with most being at least tier 4. Heroes as u know carry consiserable might level.

There are a lot who don't fit the bills like Voss at around page 450+. I stopped taking screenies at around page 350 and started from page 200 ..

Igg might like to check them especially ones that don't own high lvl druids...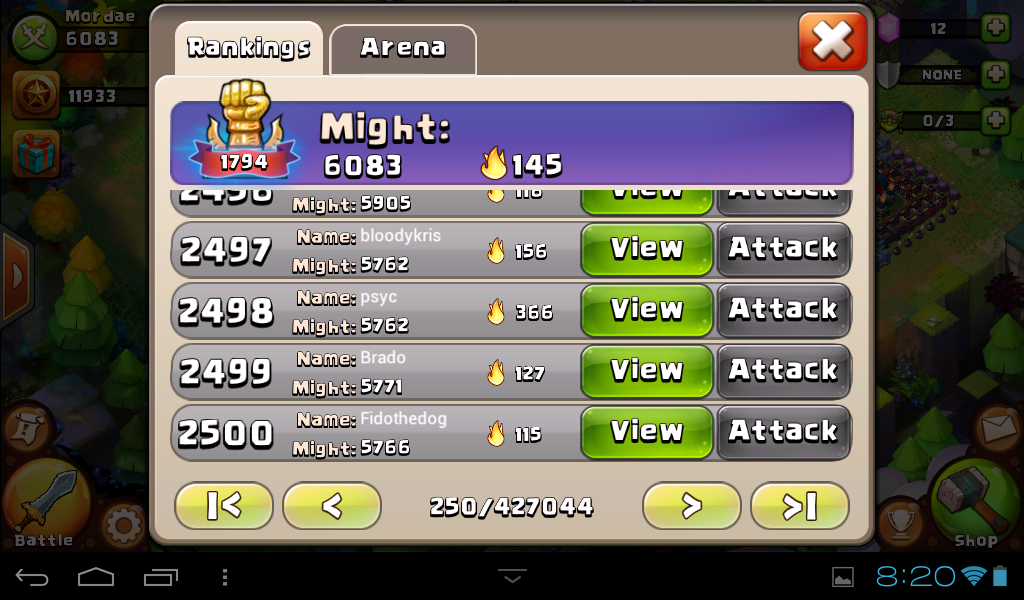 Seems I can only manage 8 at a time but u get the picture.

Igg should double check them, I'm sure there are several hiding at the 3 to 4 k might lvls are Ver questionable.