This is the most up to date version as of june 2015. Thanks.
Hey guys I know a lot of you out there wonder what bases the top users use and here is one of them. Dougozz of amazon server has been using this base i shown him and just recently beat t wave with it. He said it was the first base that even got him to t5 not alone getting there enough to get lucky with the revits and such. This base works with or without garrisons. arrow towers are also fine as well. This base is designed for ranged heroes with vlad up top,four ranged on the wings and pd in the center base. If you dont have all range you can put some melee in there but your success is more dependent on your range than anything so i would place an aries or pixie in there rather than a mino.  P.S. this base also farms lower hbms just fine.
       Hero bombs can be used in a variety of places in the backspawn area,in the pathing area or by the hero bases for the boss. I cant stress this enough you need a hero most likely druid with slowdown as a crest on him for the centar boss. if you don't have a pd i would advise heavily on at least 2 slowdown heroes and even getting a siren and putting her in. there is a th 19 and th 18 version also, although it is not quite as good obviously. Thank you everyone who helped beta this base, all the sunpirates who helped, and doug for doing the hbm t testing. Hbm T being beaten.      How it all works and who goes where.  Th 20 below
   Th 19 below.
Th 18 below.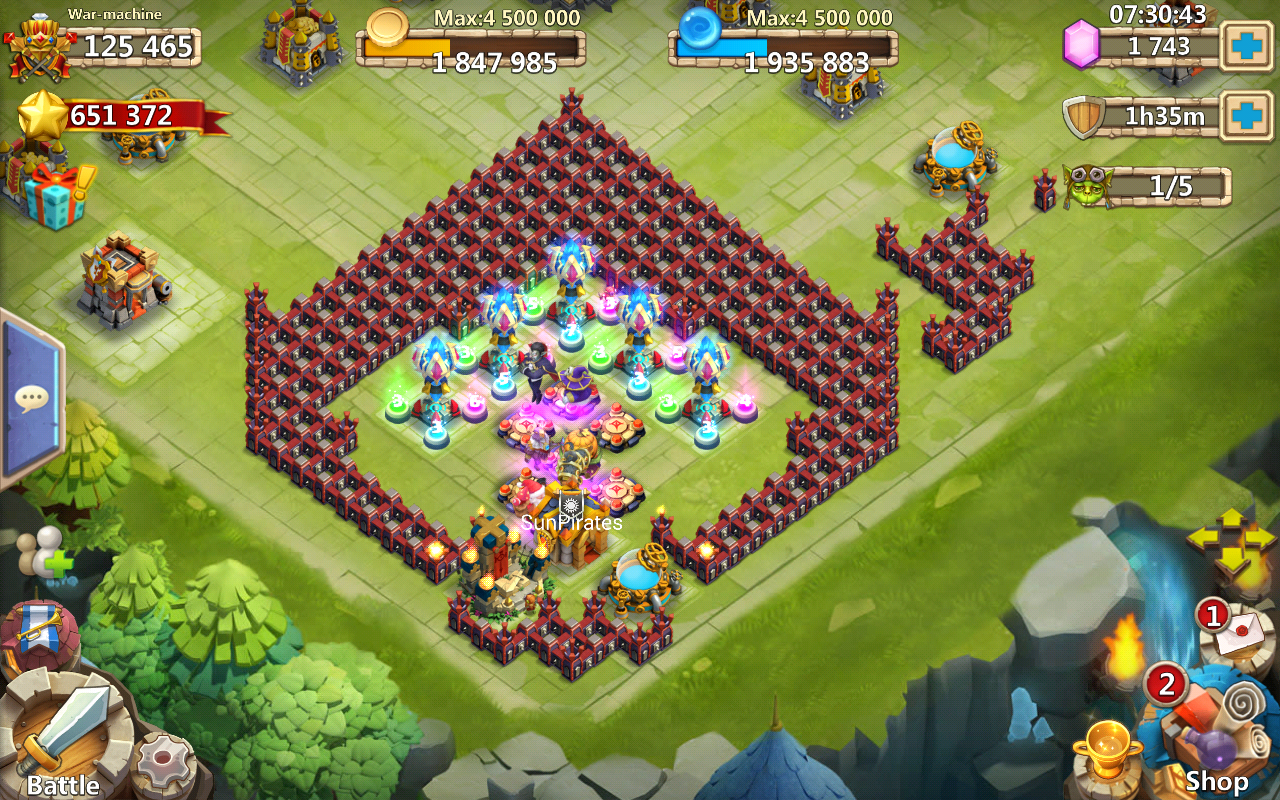 Signature
Sunpirates Boss Battle Guru
 https://www.youtube.com/channel/UCHv4LhjoDh2Oo-BzDK4i3Xg/feed?view_as=public[/