Happy Holidays Clashers:
Introductions:  Thanksgiving is known as a time of sharing laughs and fabulous feast with family and friends, so in the spirit of Thanksgiving we would like your contributions to our Castle Clash Thanksgivings feast.  Create a (5) course Thanksgiving feast composed of a deliciously funny smashup of (5) individual elements of Castle Clash and (5) of your traditional Thanksgiving foods..  EXAMPLE:  Pumpkin Duke potatoes Pie, Triton Pudding or Lost Battlefield Cake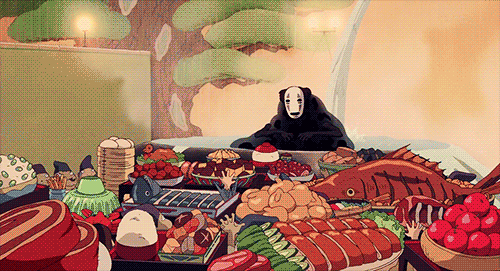 Inspired by our very own BAbaba
How To Participate:
1~Post your gaming information in the required sections of the post
*Check your info carefully, missing or incorrect submission will result in forfeiture of prizes*
2~ Post your (5) unique Castle Clash Thanksgiving menu items.
Example:
1.
2.
3.
4.
5.
3~ Enter & Done!
Event Duration:
November 25th - December 1st - (GMT-5)
Rewards:
*3 =  1500 gems+ Super Pet Snacks*50
800 Gems Randomly Awarded - **total awards will be based on number of valid entries**
Event Host(s): (FirstLady + Cichociemiak)
Rules:
1. You can
NOT
edit your post - pm a moderator for editing assistance
2. One Entry Per Account/IP Address/DNS Network
3. No Questions / Conversations in the thread use Event Q&A Thread ---> LINK
4. Submission must be original content, no copies of content from other entries or forum.
5. Missing or incorrect information will result in forfeiture of prizes.
*Check your gaming info carefully and pm a host for posting issues before you disqualify yourself*
6. Winners will be based on Admin / Moderator's vote 
7. IGG reserves the right of final interpretation of the event rules and rewards and usage of all submission.
Rewards will be received in 7-10 business days after event results announcement.
Signature
Follow IGG @Facebook.com/IGG    Follow CC @Facebook.com/CastleClash