This month's update includes some adjustments to the main interface (such as button layouts) to improve player experience. 

1. Frequently-used features can be accessed from the bottom-left corner: We have added a "Warehouse" icon, and grouped "Battle"- and "Hero"-related features accordingly.



2. Less often used buttons (such as "Achievements", "Rankings", and a base's "Edit Mode") are now placed at the bottom of the interface. 
Note: Please use the "Settings" button here if you wish to switch accounts.



3.You can now view your resources overview on the main interface. Whenever you consume a resource, the remaining amount will be shown on your screen.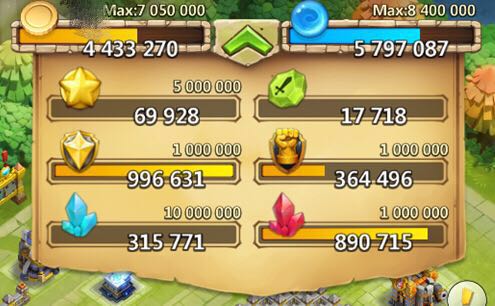 4. "Chronicles" has been moved into the Gift Box icon in the top-left corner.



5. "Fountain Fortuna" and "Thunder God's Gift" have been moved to the Events page.

Signature
Where there is a will, there is a way.