Happy Halloween everyone!

I'm happy to finally have gotten some pictures from my friend! He took like 30 but for some reason only sent me 8 and half were a complete blur... Ugh...

I'd also like to give a shout to all the IGG artists and designers who helped make Skull Knight! He is one of the coolest guys I've seen and his abilities still make him a strong hero today and a great hero for those who had him in the beginning!

So here are the final pictures! Hope you like!



So! Saturday I went to a giant Halloween event called Freak Fest! Freak Fest is a pretty big event where a number of streets in Madison, Wisconsin are closed down. There are a number of bands that play in different areas of the streets and tons of restaurants and bars to go to! Lots of costumes as well!

Each year, in the past five years, over 30,000 tickets have been sold! I'm not sure on the numbers this year but I can guess it was something similar.

At the event I had tons of people take pictures with me! I'm not quite sure on the number, sometimes there were groups of 10 who all surrounded me, other times just a father with his kid. I know it was well over 100 people but probably just under 200. I have no idea of how many people took pictures of me as I was wondering back and forth up the street.

At one point I didn't move for over 40 minutes as people just lined up for pictures! I handed out about 70 Castle Clash cards that I had made where they could tag pictures of me and check out the game I'm from! (Card is below) Unfortunately no one has yet to tag me
I think they might have thought the QR code would do it automatically. There were also a lot of foreign people who didn't seem to understand my English and might not know how to tag people. It's also possible that many of the people lost the small card or were too drunk to remember even getting it



Oh! Another cool thing I forgot to mention! I had two people tell me I was the best costume they'd seen all night and another two tell me that "people like you are the reason I come to this event." which was awesome xD

I'll try and get some more pictures up later but I'm not sure who I'd have do it since I moved to a new area
. I'm going to a convention near the end of November and hoping to get some great pictures from there!

Hope you guys think it is pretty sweet!

Happy Halloween!




P.S. One of the other ideas I had for the body of SK was to have an all black tight suit and I would buy one of those 5 foot ish tall human skeletons from Amazon or Walmart and I would take the bones off and adhere them onto my black suit. This way the bones would look more 3D. But ran out of time and money xD

P.S.S. That first picture... with that anime background... just makes me laugh xD takes the intimidation out of it. xD Hoping to get some cooler backgrounds later! Might not be till late November with how busy I am from work ><
Signature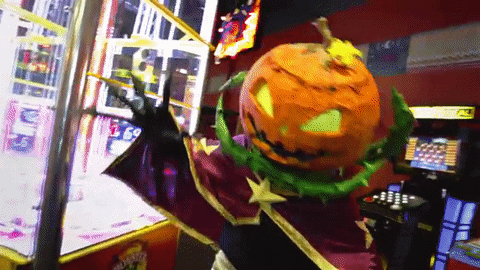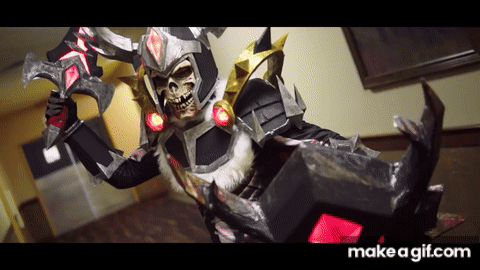 Hi, my name is Trevor :3